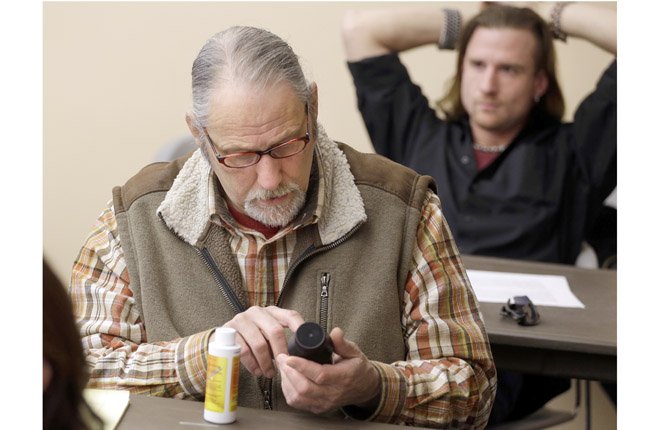 MARK POULLIN looks at chemicals for use on plants as they are passed around the classroom Feb. 9 at THC University in the Tivoli in Denver. Marijuana classes are popping up in Colorado and Washington as people seek help growing their own pot. Both states have instructed gardening coaches not to show residents how to grow marijuana. That's leaving some would-be pot growers looking to the private sector for help raising the temperamental plant. The issue came up when people started asking master gardeners for help in growing cannabis. "We can't go there," said Brian Clark, a spokesman for Washington State University in Pullman, which runs the state's extension services for gardening and agriculture. "It violates federal law, and we are a federally funded organization."

Stories this photo appears in:

GLENDALE, Calif. (AP) — Security cameras and panic buttons are coming to Glendale schools. A January bomb threat at a Glendale school and the Sandy Hook Elementary School shooting in Connecticut are among the reasons for the Glendale Unified School District decision to bolster security.