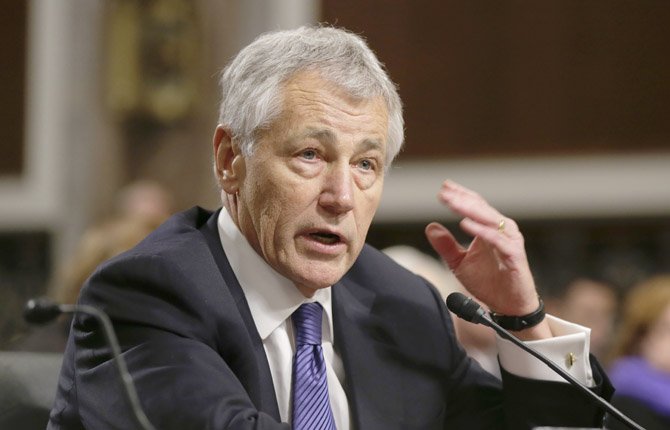 In this Jan. 31, 2013, file photo, Secretary of Defense nominee Chuck Hagel testifies before the Senate Armed Services Committee during his confirmation hearing on Capitol Hill in Washington. Hagel is expected to be sworn in as Secretary of Defense Wednesday Feb. 27, 2013 and is likely to address the staff in his first day as defense secretary.
Stories this photo appears in:

WASHINGTON — Chuck Hagel took charge Wednesday of the Defense Department with deep budget cuts looming and Republican opponents still doubtful that he's up to the job.