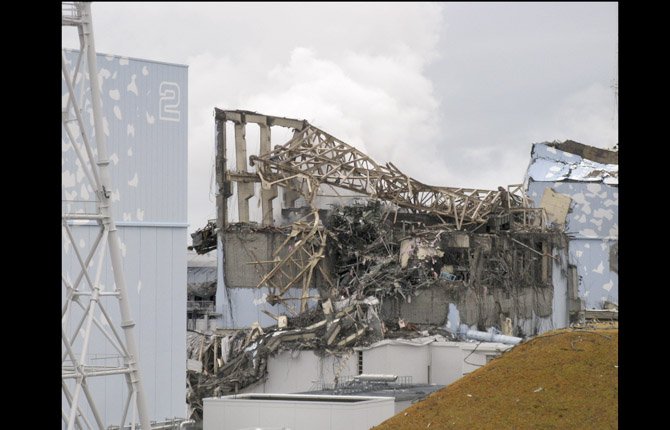 Smoke billows from Unit 3 reactor building after an explosion at Fukushima Dai-ichi nuclear power plant in Okuma, Fukushima prefecture, following the March 2011 tsunami and earthquake.
Stories this photo appears in:

TOKYO — The unnerving clicks of dosimeters are constant as people wearing white protective gear quickly visit the radiated no-go zones of decayed farms and empty storefronts. Evacuees huddle on blankets on gymnasium floors, waiting futilely for word of compensation and relocation.