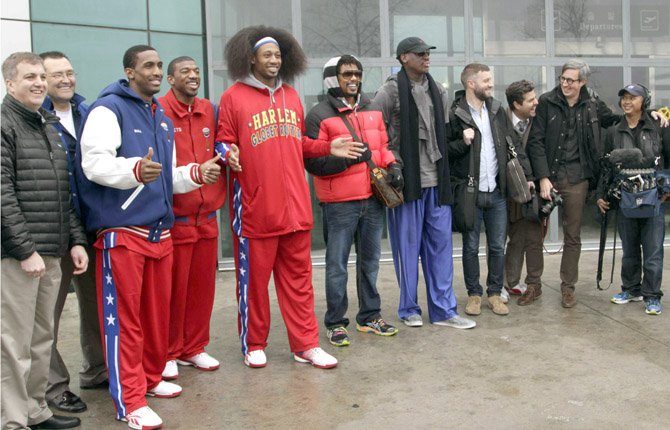 Basketball Diplomacy
Flamboyant former NBA star Dennis Rodman, fifth from right, poses with three members of the Harlem Globetrotters basketball team and a production crew for the media upon arrival at Pyongyang Airport, North Korea, Feb. 26. Rodman arrived in Pyongyang to meet with Kim Jong Un, an avid basketball fan, becoming an unlikely ambassador for sports diplomacy at a time of heightened tensions between the U.S. and North Korea.

Stories this photo appears in:

VATICAN CITY (AP) — Benedict XVI has left the Vatican for the last time as pope, flying by helicopter to the Vatican's vacation retreat hours before becoming the first pontiff to resign in 600 years.