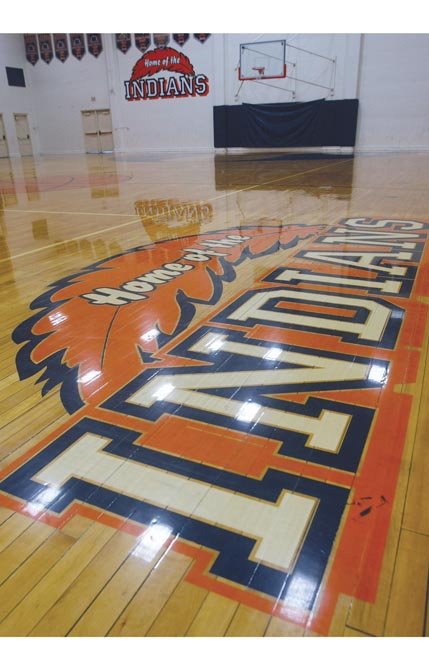 FEATHER LOGO and mascot name are shown at the Roseburg High School gym.
AP Photo/The News-Review, Michael Sullivan, file
Stories this photo appears in:
ROSEBURG (AP) — The Roseburg School Board has suspended its legal challenge to the state ban on Native American mascots after learning it was unlikely to win. The Oregon Board of Education approved the ban last May after months of passionate and emotional debate about tolerance and tradition. It requires Oregon teams such as the Roseburg Indians to come up with a new mascot by July 2017, or risk losing state funding. Roseburg School Board Chairman Steve Patterson said board members were recently informed the district would likely lose a court battle, and that the state Board of Education does have the authority to withhold money if schools don't switch their nicknames, mascots and logos.