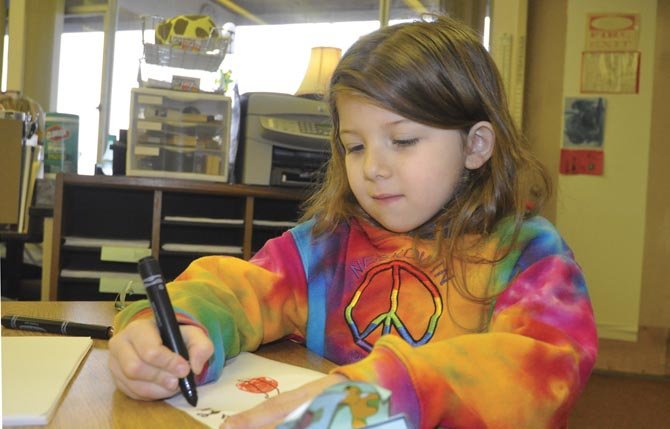 Raina McAllister writes her name atop the picture she colored during free play time in her Dry Hollow kindergarten class. Being able to tell the teacher their name is a kindergarten readiness factor. Jade McDowell photo
Stories this photo appears in:

Increasing kindergarten readiness is vital to raising student achievement, according to educators at North Wasco County School District 21.