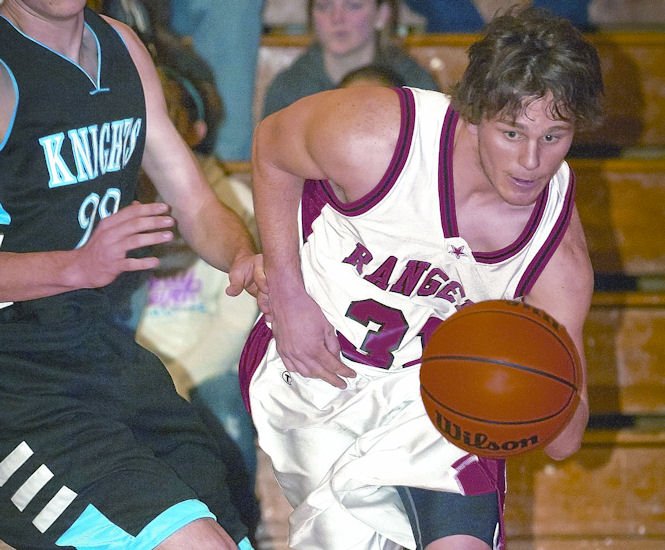 Dufur point guard Cole Parke makes a baseline move towards the net in a recent boy's basketball game against Condon-Wheeler. With seven games remaining, Dufur has matched its win total from the 2011-2012 campaign. Mark B. Gibson photo
Stories this photo appears in:

Dufur has young talent set to mature in next few years
For the past two seasons, the overall emphasis during practice and games for the Dufur Rangers is to improve steadily on the fundamentals of basketball. While going 10-30 in the last year and change, head coach Jack Henderson feels the potential is there for his young group of eight sophomores, two juniors and a senior.