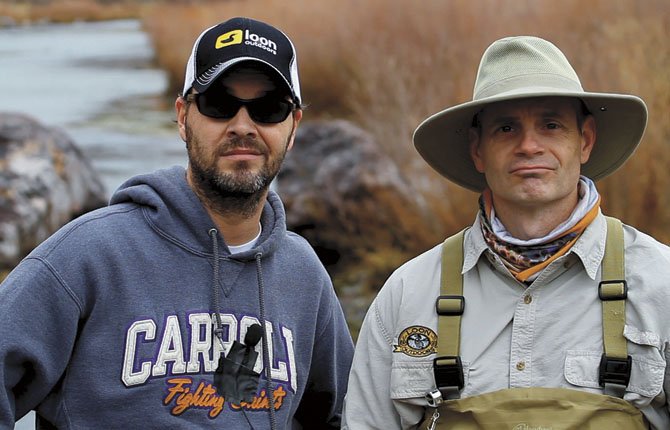 In this undated photo provided by Travis Swartz, taken near Boise, Idaho, Swartz, left, and Reese Ferguison pose for a photo. The two Borah High School grads are now in their early 40's and have done a series of Web videos that have attracted around 170,000 YouTube hits and gained fans from as far away as England, South Africa and Tasmania. (AP Photo/Jason Jacopian)
Stories this photo appears in:

BOISE, Idaho (AP) — Hank Patterson is the funniest man in fly fishing. OK, maybe that's setting the bar a little low, but a low bar is how "Hank Patterson" came to be.