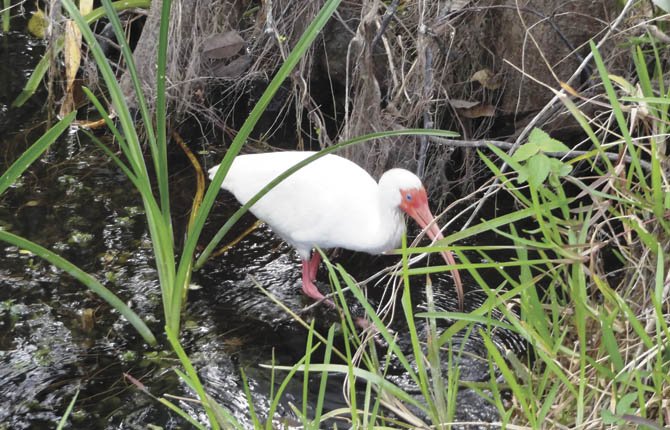 An everglades Ibis. Photo Skip Tschanz
Stories this photo appears in:

Not much has changed in the past few years when it comes to boarding a commercial aircraft. You stand in a never ending line of people trying to get through the security folks. I struggle to get my shoes off while trying not to drop my briefcase. The signs say that my laptop has to go through the scanner separately from the briefcase, same with my wallet, car keys and coins. I'm wearing hiking pants with lots of zippers which cause all kinds of alarms to go off. It took me 90 minutes to drive from The Dalles to Portland and about that same amount of time to check my baggage, go through security and wait at the gate for our plane.