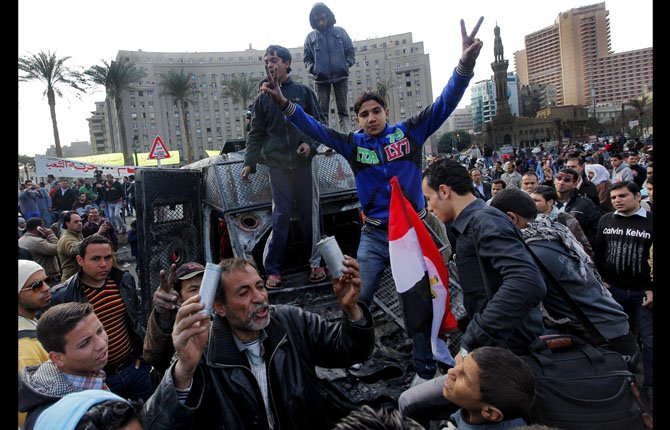 Egyptian protesters celebrate the capture of a state security armored vehicle that demonstrators commandeered during clashes with security forces and brought to Tahrir Square in Cairo, Egypt, Tuesday, Jan. 29, 2013. Egypt's army chief warned Tuesday of the "the collapse of the state" if the political crisis roiling the nation for nearly a week continues, but said the armed forces will respect the right of Egyptians to protest. (AP Photo/Amr Nabil)
Stories this photo appears in:

PORT SAID, Egypt (AP) Thousands of mourners chanting for the downfall of Egypt's president marched in funerals again Tuesday in the restive city of Port Said as the army chief warned the state could collapse if the latest political crisis drags on.