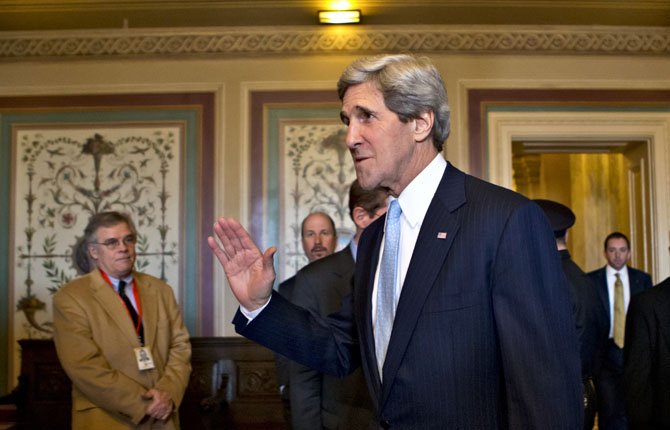 Sen. John Kerry, D-Mass., shown after a vote by the Senate Foreign Relations Committee approving him to become America's next top diplomat, replacing Secretary of State Hillary Rodham Clinton. Kerry won confirmation 94-3 in the U.S. Senate Jan. 29.
AP Photo/J. Scott Applewhite
Stories this photo appears in:

WASHINGTON — The Senate overwhelmingly confirmed President Barack Obama's choice of five-term Sen. John Kerry to be secretary of state, with Republicans and Democrats praising him as the ideal successor to Hillary Rodham Clinton.