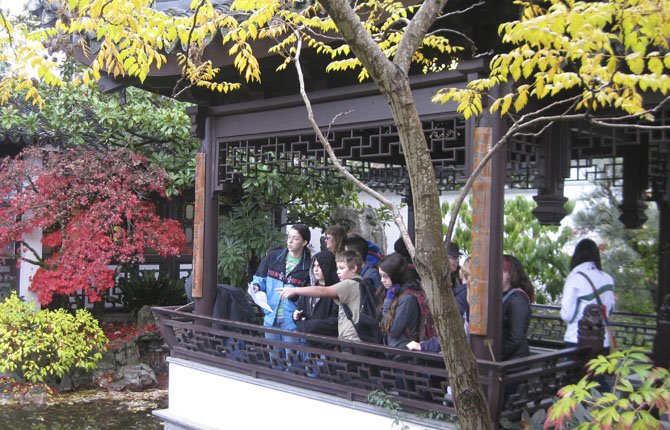 The Talented and Gifted program provides field trips and other enrichment activities for bright students. Above, middle school students learn the ancient story behind the Knowing the Fish pavillion in the Lan Su Chinese Garden in Portland. Contributed Photos/Lance Masters
Stories this photo appears in:

For gifted students who learn much faster than most of their peers, school can get pretty boring sometimes. To help re-engage those students and provide some extra enrichment to ensure they're still learning, North Wasco County School District 21 has the Talented and Gifted program.