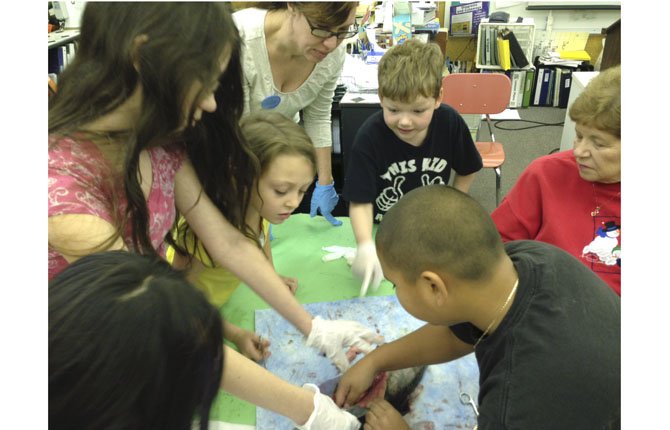 The Talented and Gifted program provides field trips and other enrichment activities for bright students. Here, third graders watch seventh grade students help dissect a salmon. Contributed Photo/Lance Masters
Stories this photo appears in:

For gifted students who learn much faster than most of their peers, school can get pretty boring sometimes. To help re-engage those students and provide some extra enrichment to ensure they're still learning, North Wasco County School District 21 has the Talented and Gifted program.