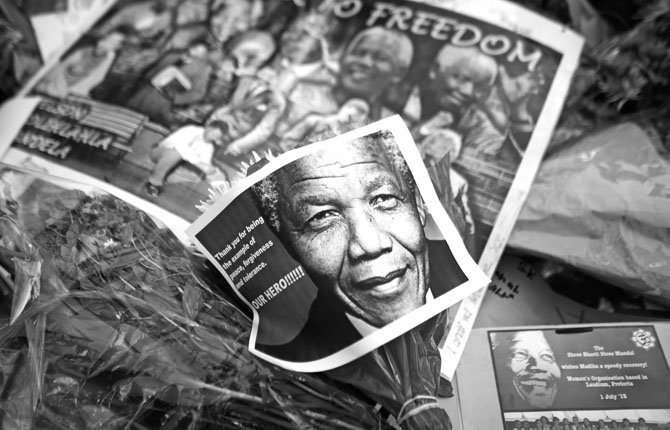 Photos, flowers and good wishes are laid in support of former South African President Nelson Mandela July 2 at the entrance of the Mediclinic Heart Hospital where Nelson Mandela is being treated in Pretoria, South Africa. Mandela remained in a critical condition on Tuesday.
Stories this photo appears in:

When Americans think of Africa, they tend to think of it as a backward land that is desperately in need of our country's great wisdom.