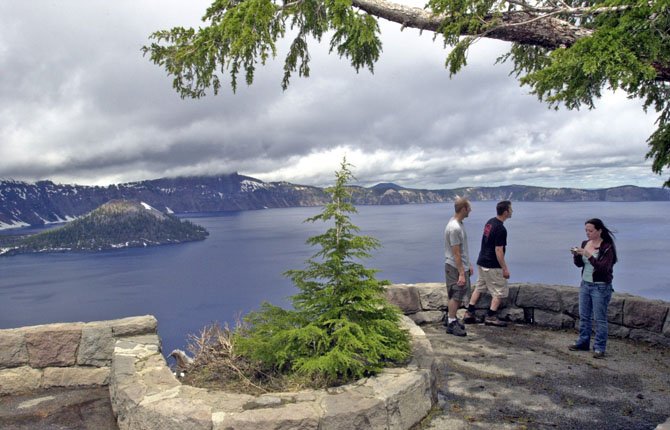 FILE - This June 16, 2006 file photo shows tourists taking in the view at Crater Lake National Park, Ore. Water shutoffs in the upper Klamath Basin brought on by a drought will soon include the creek that supplies water to Crater Lake National Park. But Superintendent Craig Ackerman said Monday, July 1, 2013, that the park will stay open through the summer with an emergency conservation plan, which includes trucking in water, turning off campground showers and deploying 120 portable toilets.
Stories this photo appears in:

GRANTS PASS — Crater Lake National Park plans to stay open by whatever means necessary as water shutoffs that have been drying up irrigated pasture for tens of thousands of cattle extend to the creek that serves as the park's sole source of drinking water, park superintendent said Monday.