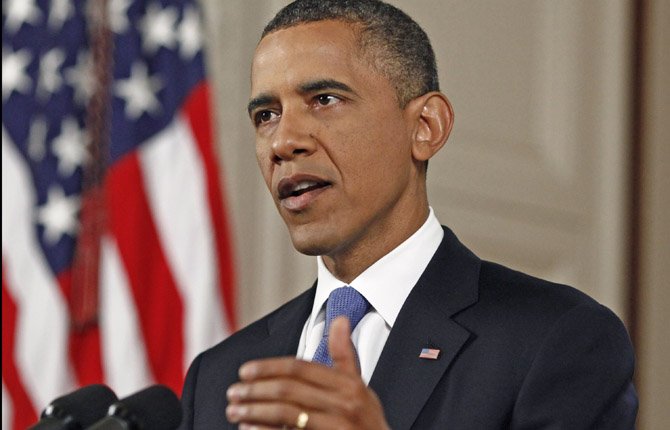 FILE - In this June 28, 2012 pool-file photo, President Barack Obama speaks in the East Room of the White House in Washington after the Supreme Court ruled on his health care legislation. President Barack Obama's health care law, hailed as his most significant legislative achievement, seems to be losing much of its sweep. On Tuesday, the administration unexpectedly announced a one-year delay, until after the 2014 elections, in a central requirement of the law that medium and large companies provide coverage for their workers or face fines.
Stories this photo appears in:

Administration cautious with Egypt unrest WASHINGTON (AP) — From Egypt to Syria to Iraq and beyond, the Obama administration is determined to show it will only go so far to help save nations in chaos from themselves.