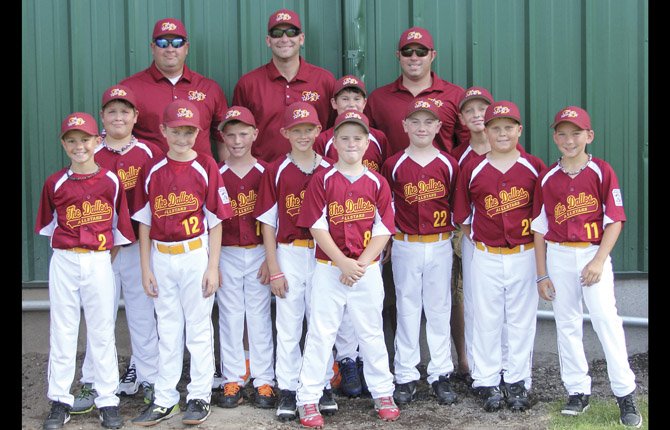 MEMBERS of the 10U The Dalles Little league baseball team comes together for a picture before opening ceremonies in Bend. The players and coach are (pictured from left to right), Jaxon Pullen, Trenton Schacher, Colin Shubert, Conner Cummings, Caleb Nelson, Isaac Anthony (front), Jake Dollarhide (back), Spencer Guscette, Mathew Chudek, Taylor Routson, Taylor Beeks. The coaching staff is made up of John Schacher (left), Manager Greg Cummings (middle) and Deric Anthony. In three games this past week, the Stars went 1-3 and had their season cut short on Tuesday afternoon with a 14-1 setback against Hermiston.
Stories this photo appears in:

Successful foundation is in place for another deep playoff run Needing to reel off seven straight wins in six consecutive games, The Dalles' 10 U All Stars had their work cut out for them if they were going to chalk up a state qualification. Tuesday, that thought went by the wayside, as the Stars had their season cut short in a 14-1 final matchup against Hermiston in loser's bracket play at Lava Ridge School.