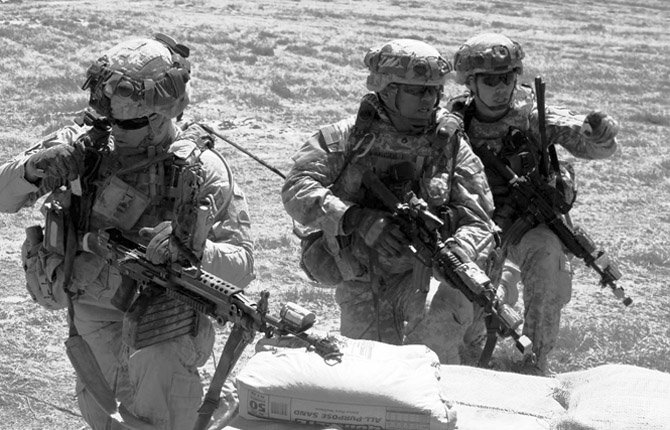 PVT. Benjamin Phelps (left) clears his Squad Automatic Weapon while Staff Sgt. Angelo A-Houser (center) listens to instructions from 2nd Lt. Kevin Johnson during a mock assault on a village complex on the Orchard Combat Training Center. All three Guardsmen are members of Gresham's Charlie Company, 2nd Battalion, 162nd Infantry, 41st Infantry Brigade Combat Team. The Guardsmen are conducting annual training south of Boise in preparation for a possible deployment to Afghanistan next year.
Stories this photo appears in:

The Dalles unit isn't scheduled to be part of one of last American deployments to Afghanistan OCHARD COMBAT TRAINING CENTER, Idaho — Top leaders of Oregon's largest Guard unit are counting on a deep pool of experience to help the outfit succeed as it prepares to be one of the last American military units to deploy to Afghanistan next year.