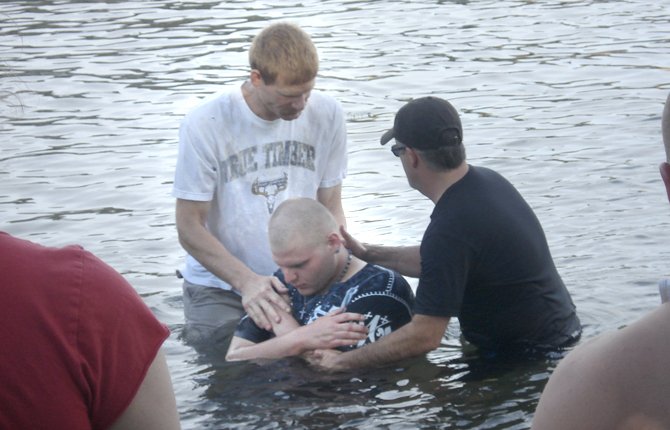 McKencze Mullins, center, prepares to be baptized, with the help of Pastor Robert Friel, right, and church elder Todd Cole, left.
Stories this photo appears in:

Robert Friel likes to joke that anybody with a tattoo is automatically a member of his church. He and his wife, Marlene, started The Dalles Vineyard Christian Fellowship out of their home in September 2010. Their ministry is aimed at those who are unchurched, and, without trying, they seem to draw people who are in recovery from addiction.