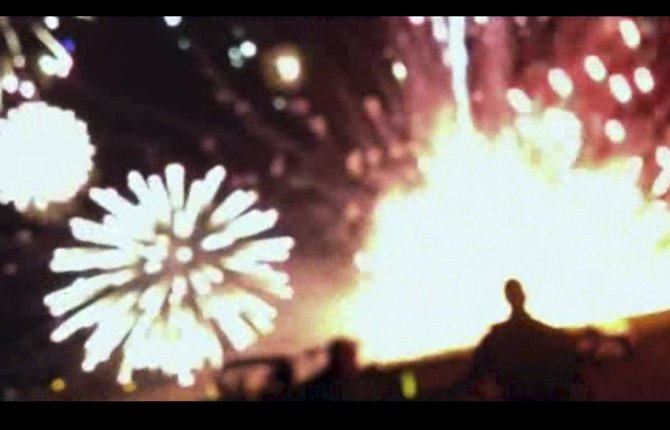 In this frame grab from video provided by Zach Reister, authenticated by checking against known locations and events, and consistent with Associated Press reporting, fireworks explode in the air and on the ground during a fireworks show in Simi Valley, Calif., Thursday, July 4, 2013. More than two dozen people were injured when a wood platform holding live fireworks tipped over, sending the pyrotechnics into the crowd at the Fourth of July show, authorities said Friday.
Stories this photo appears in:

SIMI VALLEY, Calif. (AP) — As many as 10,000 Fourth of July revelers were just settling into their seats for the fireworks show at a Simi Valley park when a bright plume of red and white bursts spread across the ground, injuring 28 people and sending others fleeing for safety.