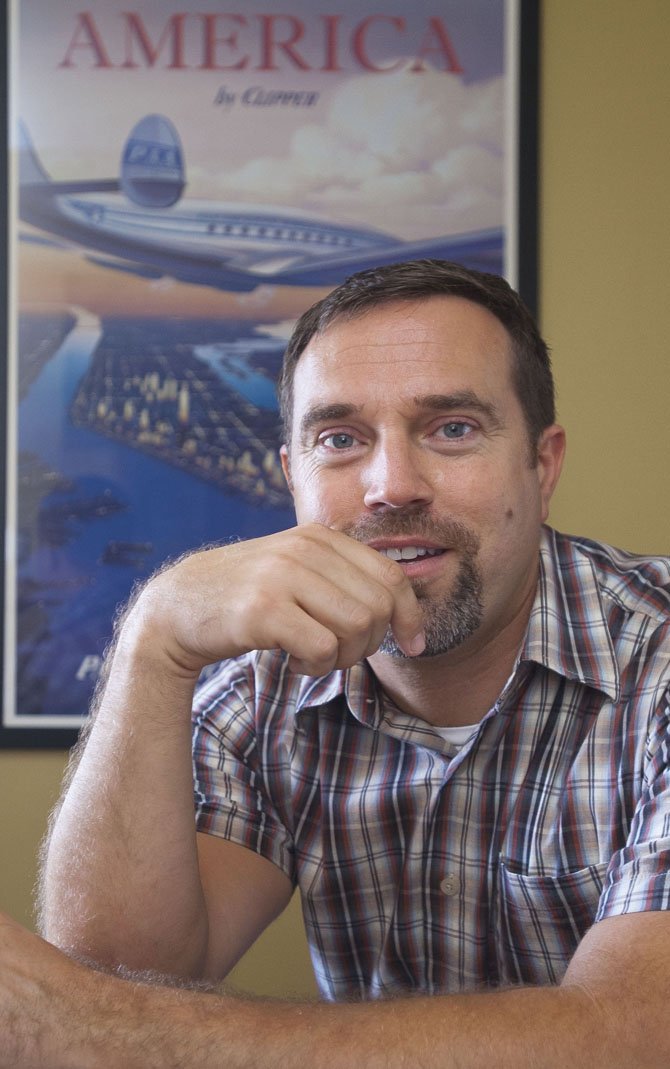 ERIK CARLSON found adventure and fun in his career as a jetBlue flight attendant.
Stories this photo appears in:

Erik Carlson found challenges and fun in years with jetBlue A broken biscotti was making the passenger unhappy, but flight attendant Erik Carlson knew just what to do. Virtually all the biscotti on any given flight were broken, so when the businessman next to that passenger also asked for biscotti, it was basically a fluke that the individually wrapped, long, thin cookie Carlson handed him was intact.