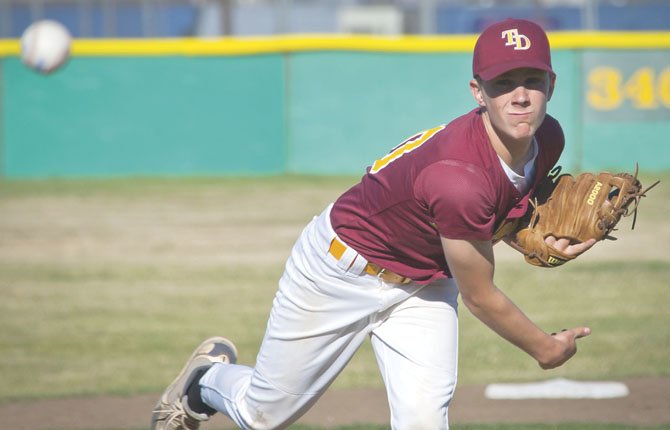 THE DALLES Babe Ruth pitcher Dawson Reynier fires one over the plate during Friday's 15U All Star playoff seeding game against Clackamas at Kramer Field. Reynier and his teammates came away with a dominant 20-6 victory to take one step closer to securing a No. 1 in the upcoming Babe Ruth State baseball Tournament.
Stories this photo appears in:

Babe Ruth squad scores 20 runs in dominant victory With his lineup further solidified with the inclusion of Dawson Reynier, The Dalles 15U Babe Ruth All Star coach Matt McCall sees his group coming together well as the state playoffs approach.