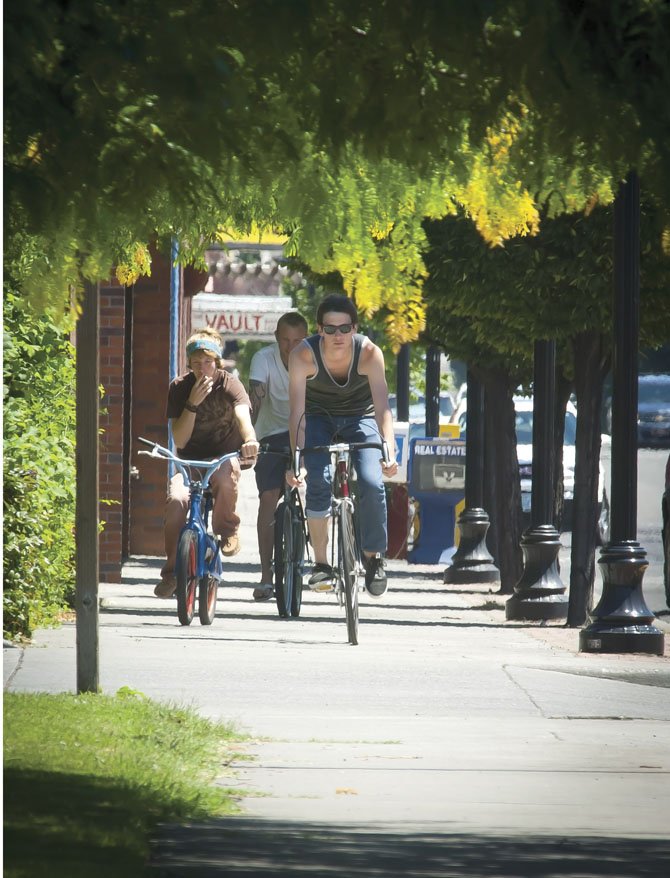 RIDING THROUGH downtown The Dalles, Zach Young, Shawn Espeland and Brandon Gilmore, left to right, stick to the sidewalk. They all three use their bikes exclusively to commute to work and other activities. "It's everything to me," says Gilmore. Riding in The Dalles gets mixed reviews: "The cars hate us when we ride fast, the cops tell us to use the sidewalk," Gilmore noted, which his bike can't navigate without damage. Whenever possible they stick to paved alleys, to avoid conflict. "It's definitely not Portland."
Stories this photo appears in:

Cyclist thinks its time to revisit traffic flows in town The Dalles hasn't seen an update to its bicycle transportation plan in 20 years and longtime local cyclist Clay Smith thinks it's time.