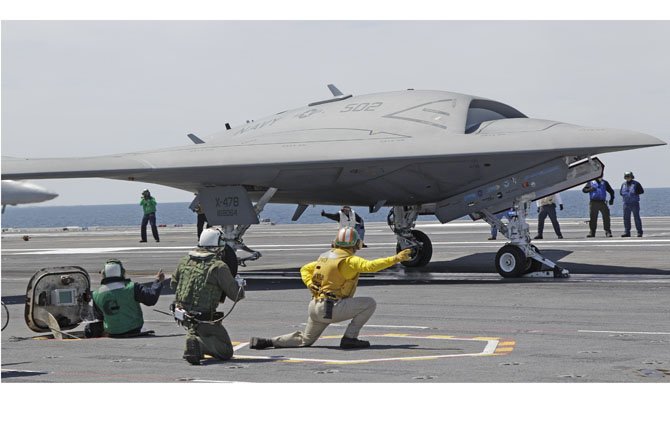 FILE - A Navy X-47B drone is launched off the nuclear powered aircraft carrier USS George H. W. Bush off the coast of Virginia, in this May 14, 2013 file photo. The Navy says the X-47B experimental aircraft will try to land aboard the USS George H.W. Bush on Wednesday July 10, 2013.
Stories this photo appears in:

NORFOLK, Va. (AP) — The Navy will attempt to land a drone the size of a fighter jet aboard an aircraft carrier for the first time Wednesday, showcasing the military's capability to have a computer program perform one of the most difficult tasks a pilot is asked to do.