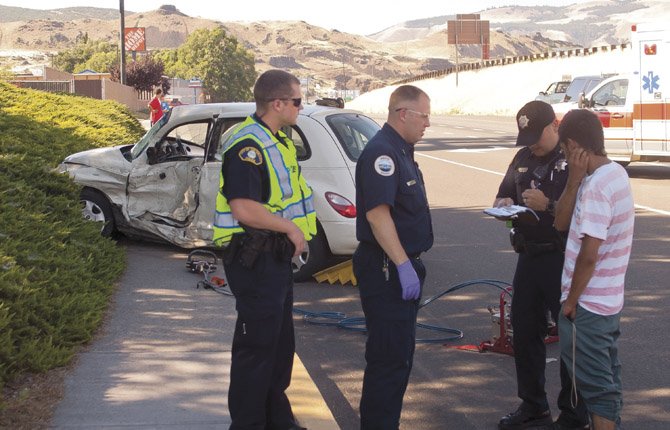 Emergency Responders talk to a young man about a two-vehicle injury accident at West Sixth Street and Hostetler Way Wednesday just before 5 p.m. The driver of the PT Cruiser was Lifeflighted to OHSU and later died of his injuries.
Stories this photo appears in:

A three-vehicle crash on Highway 97 and an accident on Hostetler Way in The Dalles resulted in a total of three fatalities on Wednesday.