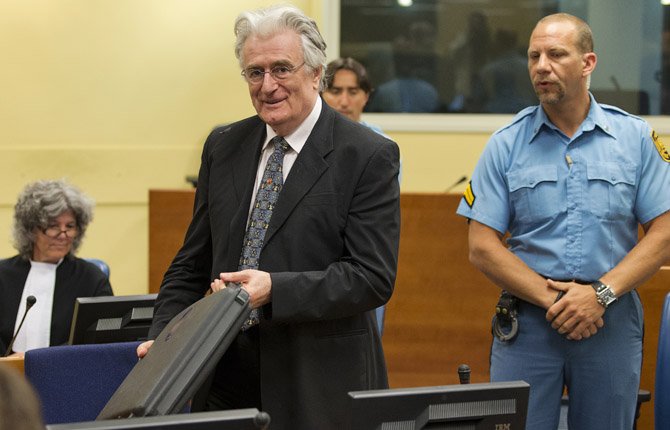 FORMER BOSNIAN Serb leader Radovan Karadzic enters the courtroom of the U.N. Yugoslav war crimes tribunal (ICTY) in The Hague, Netherlands, July 11. Judges at the ICTY are ruling on a prosecution appeal against Karadzic's acquittal on genocide charge, one of the key allegations against him over atrocities during Bosnia's bloody war.
Stories this photo appears in:

Appeals judges reverse former Bosnian Serb president's 2012 acquittal THE HAGUE, Netherlands — Appeals judges at the United Nations' Yugoslav war crimes tribunal reinstated Thursday a genocide charge against Radovan Karadzic linked to a campaign of killing and mistreating non-Serbs at the start of the Bosnian war in 1992.