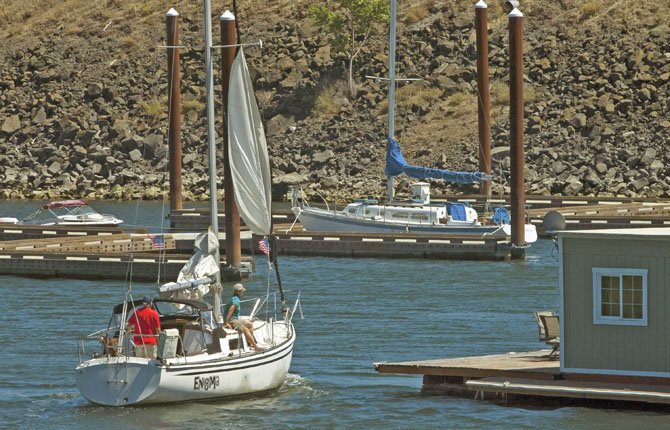 THE DALLES MARINA continues to be inhabited by "Ray," a 1,200-pound California sea lion, and efforts by the Oregon Department of Fish and Wildlife to trap and remove him and several other sea lions spotted above Bonneville Dam have been unsuccessful. "Ray" is currently residing in a sheltered storage area on a marina boathouse dock. State experts plan to continue their trapping efforts.
Stories this photo appears in:

Fisheries workers will try a new trapping technique on marina's uninvited tenant

Sea Lions living above Bonneville Dam aren't following usual patterns The Dalles Marina tenants aren't expecting their close encounters with sea lions — or one sea lion in particular — to go away any time soon, particularly after a July 3 letter from the Oregon Department of Fish and Wildlife on the subject.