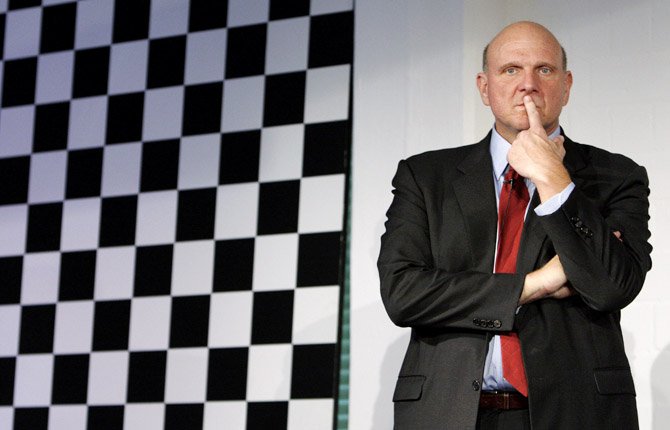 In this Wednesday Oct. 7, 2009, photo, Steve Ballmer, CEO of US computer software company Microsoft, follows a news conference in Munich, southern Germany. Microsoft Corp. announced Thursday, July 11, 2013 it is reshuffling its business in an attempt to promote faster innovation and a sharper focus on devices and services.
Stories this photo appears in:

SAN FRANCISCO — Microsoft Corp. has decided its entire business needs a new operating system. CEO Steve Ballmer is restructuring the company to cope with a quickening pace of technological change that has left the world's largest software maker a step behind its two biggest rivals, Apple and Google.