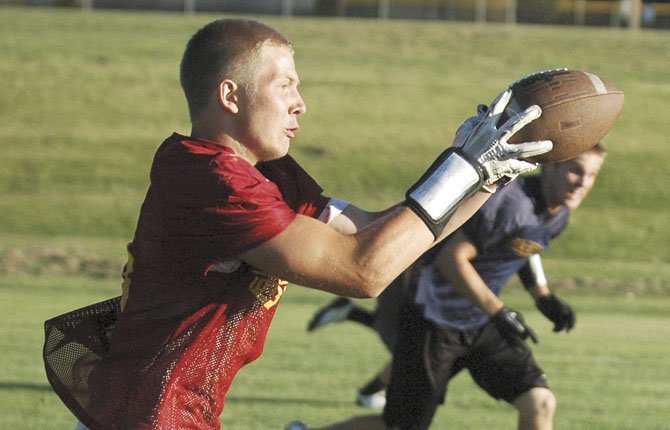 TDW running back Billy Brace sneaks out of the backfield for a fourth-down conversion in Thursday's 7-on-7 meet. Fifteen skill-position athletes from The Dalles Wahtonka saw action on the gridiron.
Stories this photo appears in:

The Dalles Wahtonka, Hood River among four teams attending 7-on-7 scrimmages The running and gunning offensive philosophy taken by The Dalles Wahtonka football team is starting to hit on all cylinders.