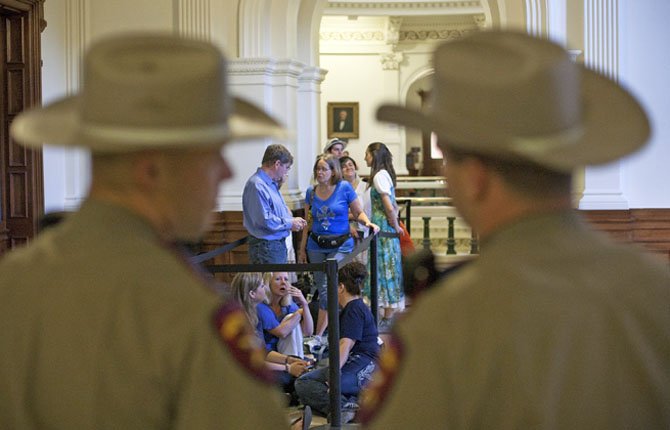 DOZENS WAIT to enter the Senate gallery moments after the Texas State Capitol opened its doors at 7 a.m., in Austin, Texas July 12. The Texas Senate's leader, Lt. Gov. David Dewhurst, has scheduled a vote for Friday on the same restrictions on when, where and how women may obtain abortions in Texas that failed to become law after a Democratic filibuster and raucous protesters were able to run out the clock on an earlier special session.

Stories this photo appears in:

Senate leader doesn't want vote derailed by protesters AUSTIN, Texas — This time when the Texas Senate takes up tough new abortion restrictions, the chamber's top Republican is determined not to let anything — or anyone — derail a vote.