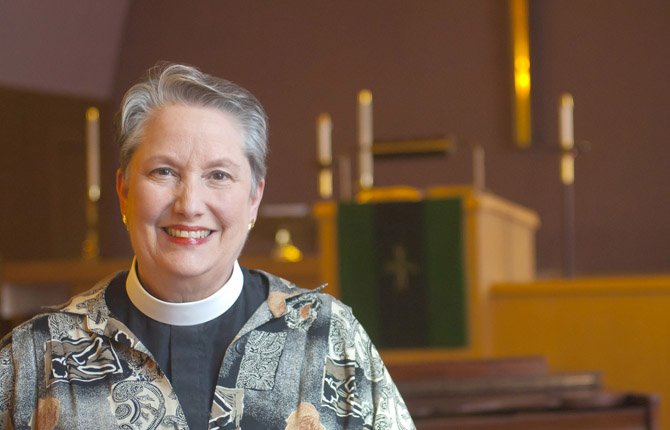 THE REV. DR. MAGGIE ROURK, INTERIM PASTOR at Zion Lutheran Church, began serving the church in March, and expects the congregation will have a new pastor chosen before the year is out.
Stories this photo appears in:

When the Rev. Dr. Maggie Rourk began seminary at what she thought was the relatively advanced age of 36, she was sure she'd be one of the oldest ones there. She was far from it, she discovered. The average age was 33. She's already carved out a career as a high school English and French teacher, and had also worked in business and at a large law office when she finally turned to the ministry, a field she'd long known she would enter.