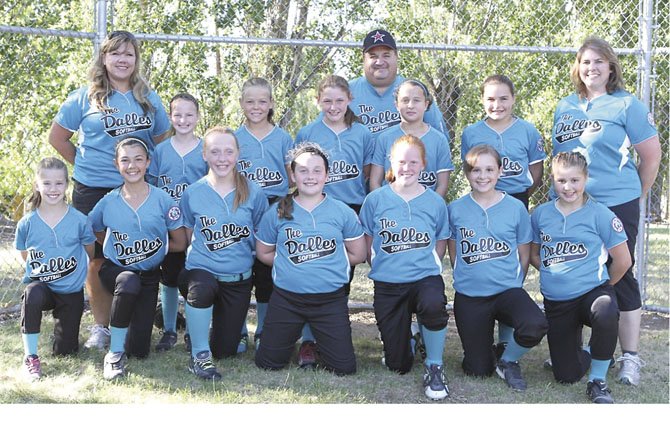 THE DALLES 12U softball All Stars gather around for a group shot at Sorosis Park in The Dalles. The players are , front row, from left: Courtney Hert, Sophia Pullen, Sydney Fransen. Maggie Justesen, Emily Palmer and Sydney Byers. In the center row are, Savanna Jones, Cadence Snyder, Kayla Bayley, Piper Thomasian and Audrey Synon. The coaches in the back row are Dawn Marie Hert (Manager), Steve Byers (Coach) and Dawn Sallee-Justesen (Coach). Not Pictured is player, Cassie Macnab.
Stories this photo appears in:

Group off to first Babe Ruth tourney feeling confident While The Dalles 12U Softball All Stars are venturing into unchartered waters, there is hope that a positive experience at the upcoming Babe Ruth Pacific Northwest Regionals will be the start of something promising in the future.