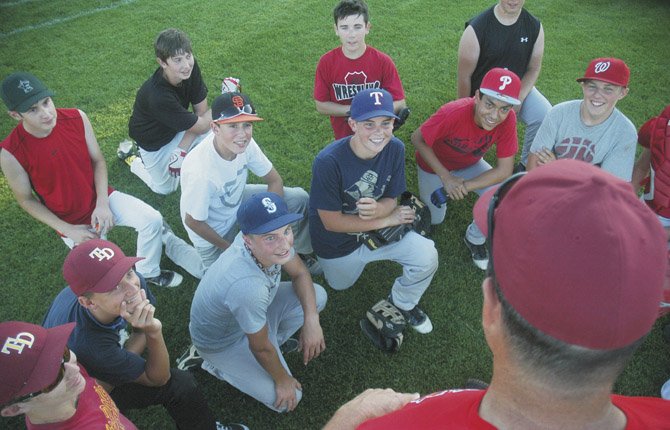 THE DALLES 13U Babe Ruth All Stars share a laugh with head coach Jeff Justesen after a two-hour practice Tuesday at Kramer Field in The Dalles. Starting at 11 a.m. and 5 p.m. Tuesday, this group is in baseball action for the North Oregon State Tournament in Baker City.
Stories this photo appears in:

With players from all over the gorge, Coach Justesen hopes to find successful recipe Like a chemist in his laboratory, head coach Jeff Justesen has the task of blending and mixing his group of 14 players from five different areas across the gorge into a successful end product.