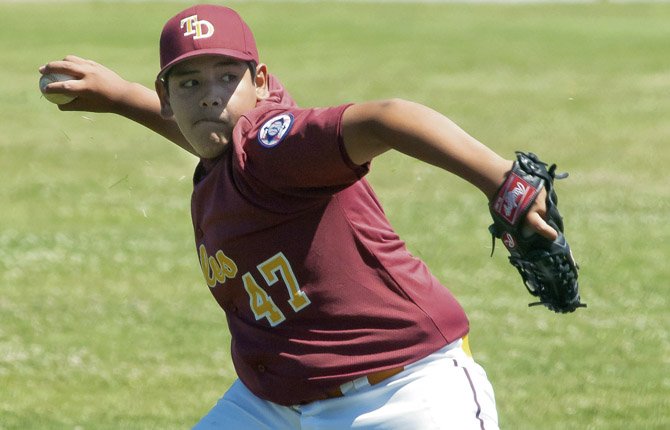 THE DALLES pitcher Boston Bate winds up for a pitch during state tournament play Friday at Kramer Field. The 14U All Stars lost four straight games.
Stories this photo appears in:

14U All Stars are outscored 71-29 in four straight losses In two days of state tournament play, The Dalles' 14U Babe Ruth baseball team lost four games and they were outscored by a 71-29 margin.