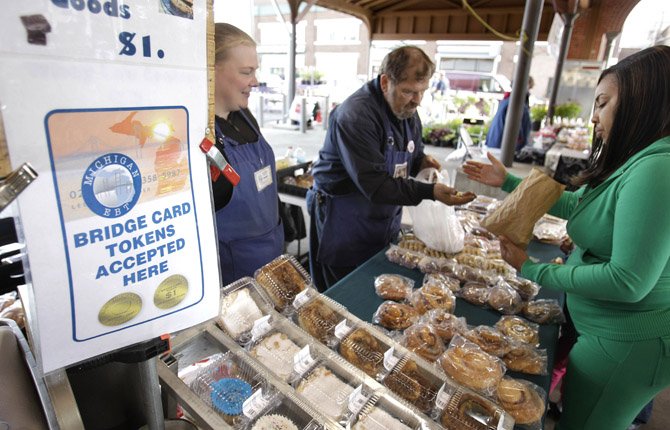 Temeka Williams, right, of Detroit, uses her EBT/Bridge Card tokens for a purchase from Elizabeth and Gary Lauber from Sweet Delights at the Farmer's Market in Detroit. House approval of a scaled-back farm bill is setting up what could be an even bigger fight over food stamps and the role of domestic food aid in the United States.

Stories this photo appears in:

WASHINGTON — One after another, angry Democrats took to the House floor to say Republicans would increase hunger in America by stripping food stamps from the farm bill. In reality, though, the bill passed by the House on Thursday didn't deal with food stamps at all. And the lack of congressional action on food stamps could keep the $80 billion-a-year program untouched by any cuts.