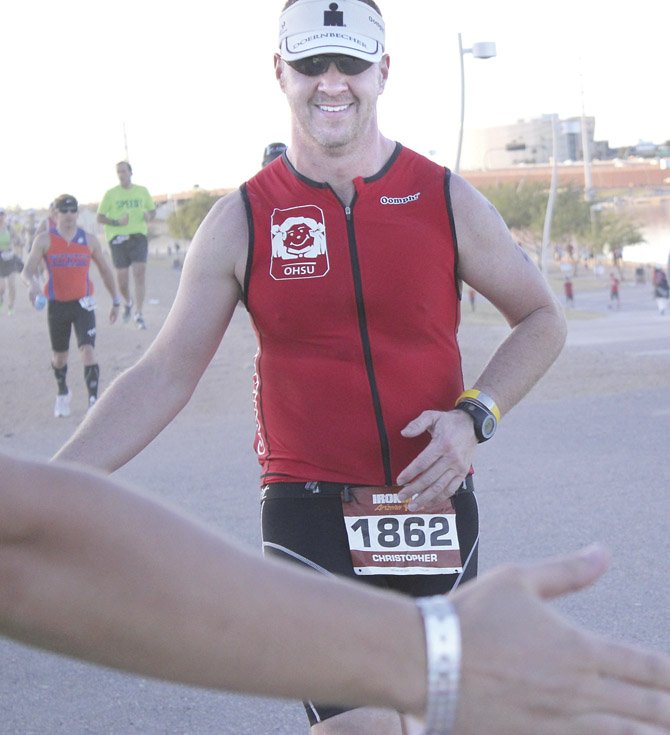 CHRISTOPHER Alfson, a Vancouver, Wash. resident, is congratulated by fans during Ironman Arizona in Tempe. In three events, Alfson ended up with a time of 15 hours and 35.54 minutes.
Stories this photo appears in:

TD grad Christopher Alfson leans on family support to get through tough times At one point, Christopher had his weight balloon to nearly 250 pounds, his waistline bulged to a size 38 pant and he dealt with anxiety issues.