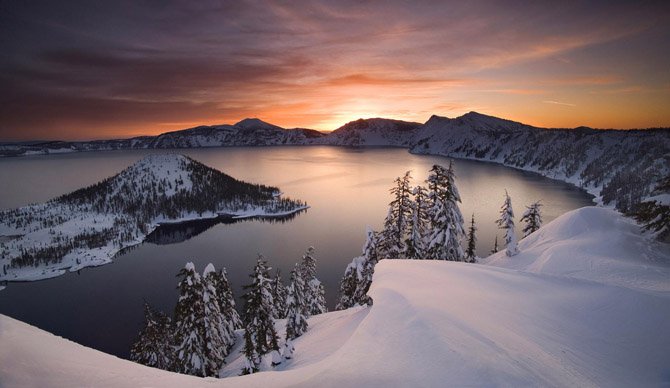 THE SUN rises over Crater Lake National Park, that may soon have insufficient water supplies for its public operations. State water regulations in the Klamath Basin have begun shutting off farmers' and ranchers' water for the first time — and could extend shutoffs to public lands including Crater Lake.
Stories this photo appears in:

Tribes prevail in water rights legal action KLAMATH FALLS (AP) — A Klamath Falls judge denied a request Tuesday to keep the state of Oregon from shutting off irrigation water in the upper Klamath Basin. That leaves intact a state decision recognizing the senior water rights of the Klamath Tribes.