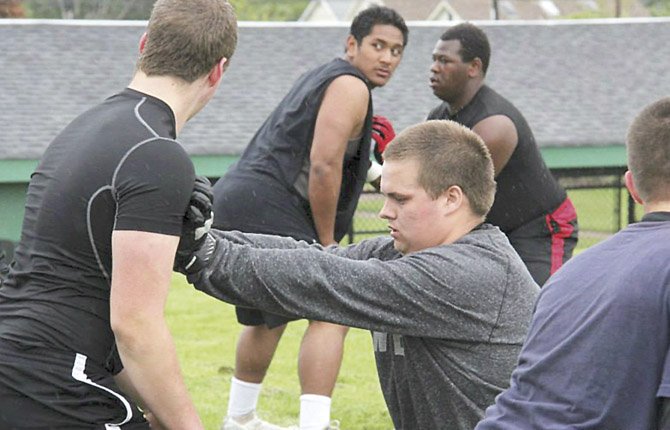 TDW offensive lineman Mike Pifer (middle) works on a drill during the recent 2013 Trench Camp. In three days of camp, Tribe players, Pifer, Connor Shortt, Kauone Sefo, Job Brown and a host of 120 of the top players across the state worked on run techniques and both pass blocking and pass rushing.
Stories this photo appears in:

Four members of TDW football team fare well at 2013 Trench Camp last weekend While the skill football players are getting their feet wet at 7-on-7 passing scrimmages, the big boys in the trenches are hard at work as well in specialized camps.