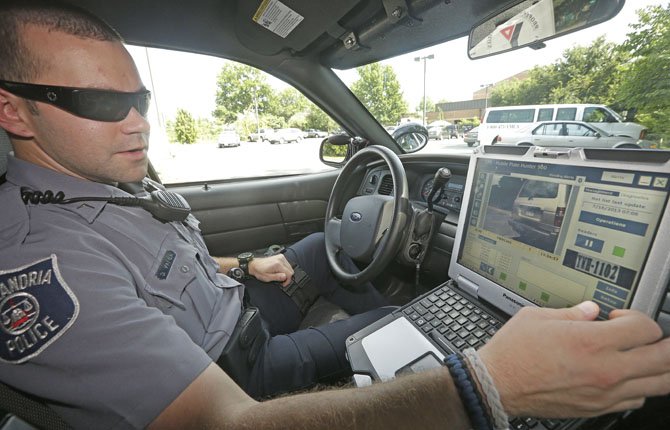 Office Dennis Vafier of the Alexandria Police Dept., uses a laptop in his squad car to scan vehicle license plates during his patrols, July 16, in Alexandria, Va. Local police departments across the country have amassed millions of digital records on the location and movements of vehicles with a license plate using automated scanners. Departments keep the records for weeks or even years.
Stories this photo appears in:

Scanners track citizens' trips WASHINGTON (AP) — Chances are, your local or state police departments have photographs of your car in their files, noting where you were driving on a particular day, even if you never did anything wrong.