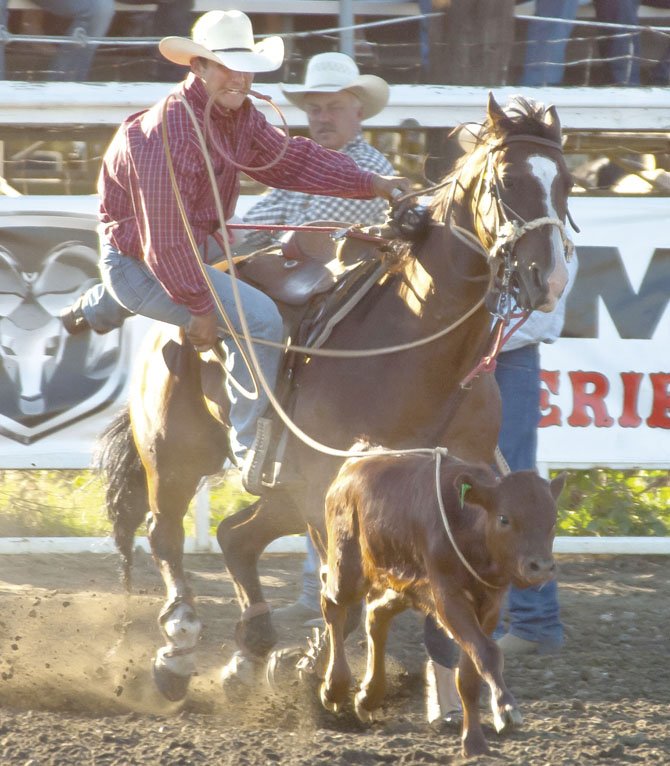 Tristian Mahoney, of Florence, Arizona dismounts as he prepares to tie down his calf during slack competion at the Fort Dalles Rough and Wild Rodeo Wednesday night, July 17 in The Dalles. There were plenty of solid marks put up on the opening night of competition, but there are three nights left on the docket. Bigger crowds are expected tonight, Friday and Saturday, as the bareback riding, saddle bronc and bull riding competition starts. Top-6 in each event takes home money.
Stories this photo appears in:

Competition puts pressure on the field on slack night at Milt Tumilson Arena Through one day of competition, The Dalles' Greg Schaffeld soared into third place with a time of 15 seconds in the steer wrestling classification, as just five of the 14 participants put forth times in the 47th annual Fort Dalles Days "Rough and Wild" Rodeo Wednesday night at Milt Tumilson Arena in The Dalles.