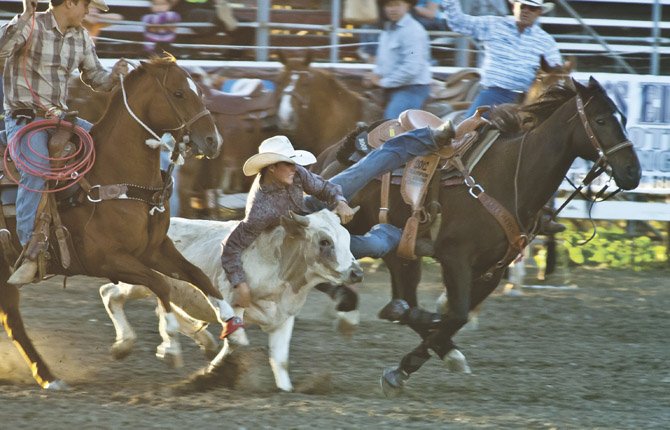 Ky Barry slides onto a steer during steer wrestling slack competition at the Fort Dalles Rough and Wild rodeo Wednesday, July 17. The steer won this round, throwing the wrestler off.
Stories this photo appears in:

Competition puts pressure on the field on slack night at Milt Tumilson Arena Through one day of competition, The Dalles' Greg Schaffeld soared into third place with a time of 15 seconds in the steer wrestling classification, as just five of the 14 participants put forth times in the 47th annual Fort Dalles Days "Rough and Wild" Rodeo Wednesday night at Milt Tumilson Arena in The Dalles.