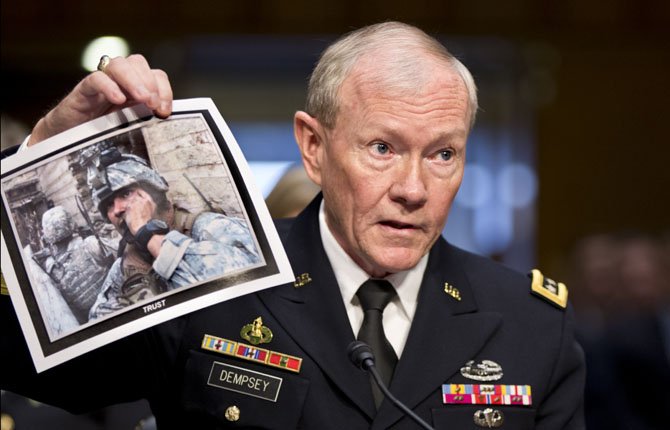 GEN. MARTIN Dempsey, chairman of the Joint Chiefs of Staff, holds up a photo of a deployed American soldier as he testifies before the Senate Armed Services Committee at his reappointment hearing, on Capitol Hill in Washington, Thursday, July 18, 2013. Dempsey said during congressional testimony Thursday that he has provided President Obama with options for the use of force in Syria.
Stories this photo appears in:

Army general says Obama has been given options to end long civil war WASHINGTON — The Obama administration is deliberating whether to use military power in Syria, where a civil war entering its third year has killed almost 93,000 people, the nation's top military officer told a Senate panel Thursday.