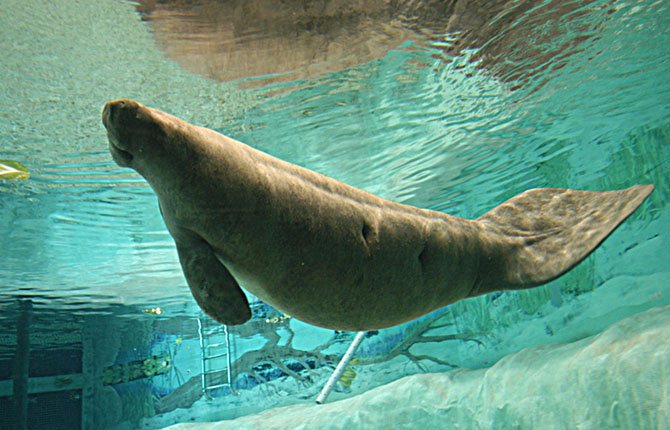 In this March 18, 2013 photo provided by the South Florida Museum, Snooty the manatee swims in her tank at the South Florida Museum in Bradenton, Fla. Snooty, born in captivity in Miami and the oldest manatee in captivity, will turn 65 on July 21, 2013.
Stories this photo appears in:

WITH AP VIDEO BRADENTON, Fla. (AP) Snooty the manatee was born when Harry S. Truman was president, Columbia records had just released its 33 1/3 LP format, and people were still talking about how the NBC television network had broadcast Beethoven's Ninth Symphony in its entirety. Life in America, of course, has changed.