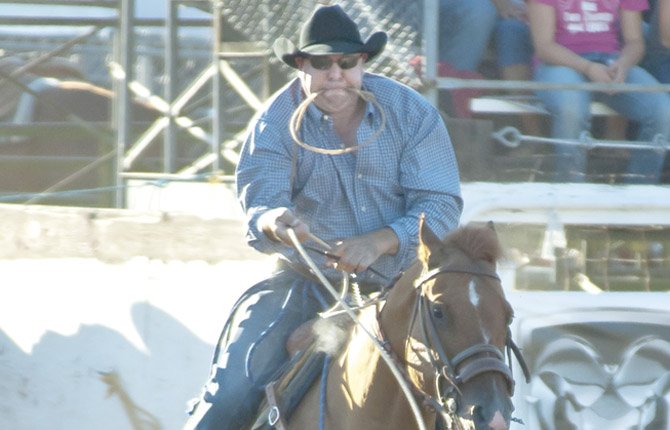 SOME TOP cowboys in the Northwest are in The Dalles this weekend looking to put their names on top of the leaderboards. Thursday, three events saw leads switch hands in a highly competitive meet.
Stories this photo appears in:

Three events see a jump in the leaderboard; only one cowboy scores in bull riding Now the plot thickens. After an action-packed two days at the 48th annual Fort Dalles Days "Rough and Wild" Rodeo, there were leaderboard changes in three events and one of 14 bull riders turned in a score Thursday at Milt Tumilson Arena in The Dalles.