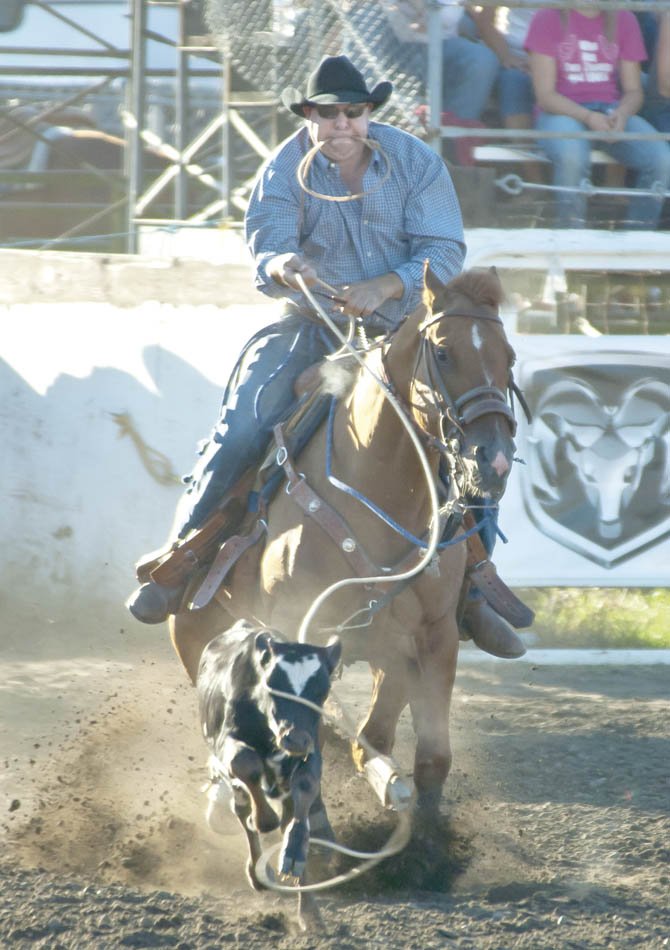 Justin Talbott of Canby, Oregon flips his loop over the head of his calf during slack competion at the Fort Dalles Rough and Wild rodeo Wednesday night, July 17. Some top cowboys in the Northwest are in The Dalles this weekend looking to put their names on top of the leaderboards. Thursday, three events saw leads switch hands in a highly competitive meet.
Stories this photo appears in:

Three events see a jump in the leaderboard; only one cowboy scores in bull riding Now the plot thickens. After an action-packed two days at the 48th annual Fort Dalles Days "Rough and Wild" Rodeo, there were leaderboard changes in three events and one of 14 bull riders turned in a score Thursday at Milt Tumilson Arena in The Dalles.