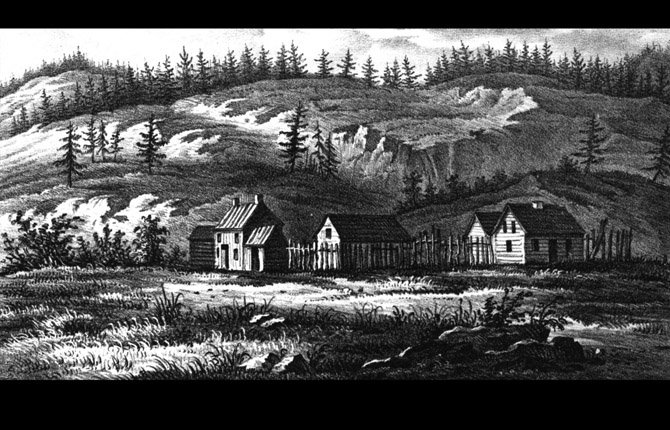 WASCOPAM METHODIST MISSION in The Dalles, viewed from the south. The crudely constructed buildings, abandoned after the Whitman massacre of 1847, were ordered burned by the army to prevent potentially hostile Indians from using them. Two illustrators, George Gibbs and William Tappan, accompanied the regiment. Whether the artist of this sketch was Gibbs or Tappan is undocumented.

Stories this photo appears in:

This year marks the 175th anniversary of the first Christian mission established in The Dalles, and a re-enactment of the first camp revival is set for this Sunday, July 21 at 3 p.m. at Pulpit Rock.