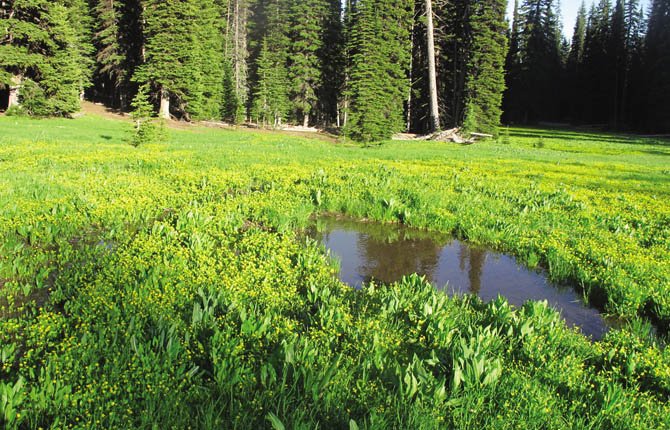 Deadhorse Flat offers flat ground and plenty of water June 29 in the Eagle Cap Wilderness area near Cove, making it an ideal campsite. Just eight miles above the city of Cove, Moss Springs Campground provides the starting point to a trail complex that runs along, above and around the Little Minam River.
Stories this photo appears in:

COVE (AP) — Less than half a tank of gas will get you from Pendleton to a little-used trail network in the corner of the sprawling Eagle Cap Wilderness where black bears and fast-falling creeks abound.