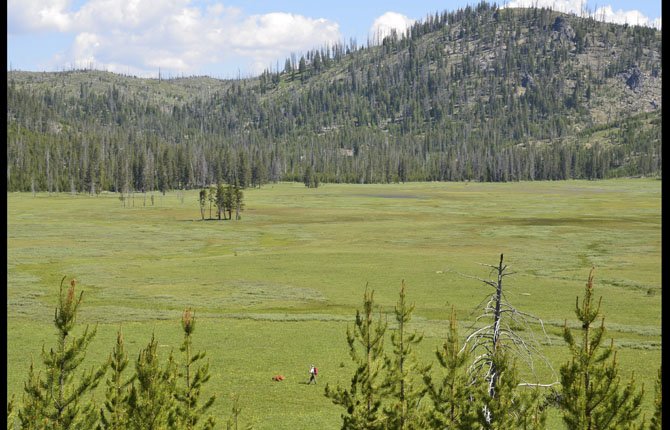 In this June 29, 2013 photo, a lone hiker and dog cross a grassy area on a lesser-used trail near the U.S. Forest Service Elk Creek Guard Station in Central Idaho's Bear Valley, north of Lowman, Idaho, In the summer, these trails are ignored by trekkers because they aren't on the radar screen of popular hikes.
Stories this photo appears in:

LOWMAN, Idaho (AP) — Blue wildflowers accented the color of the viridescent mountain meadow, and it was the perfect spot to have a picnic. Who would have known there could be such an incredible meadow with sandhill cranes, bluebirds, and a tiny rust-colored stream with brookies? How many hikers drive past the old forest road that offers access to the meadow on the edge of the Frank Church-River of No Return in search of popular trailheads?