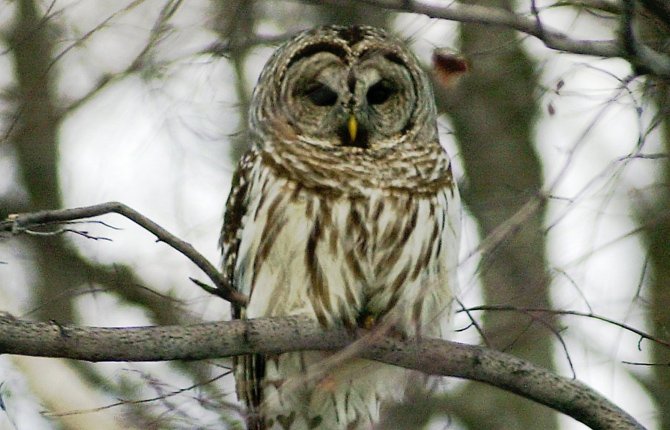 The U.S. Fish and Wildlife Service plans to start sending hunters into the woods of the Northwest to kill barred owls, above, in an experiment to see if that will help the threatened northern spotted owl rebound from population declines.
AP Photo/Toby Talbot, File
Stories this photo appears in:

GRANTS PASS — Federal wildlife officials plan to dispatch armed bird specialists into forests of the Pacific Northwest starting this fall to shoot one species of owl to protect another that is threatened with extinction.