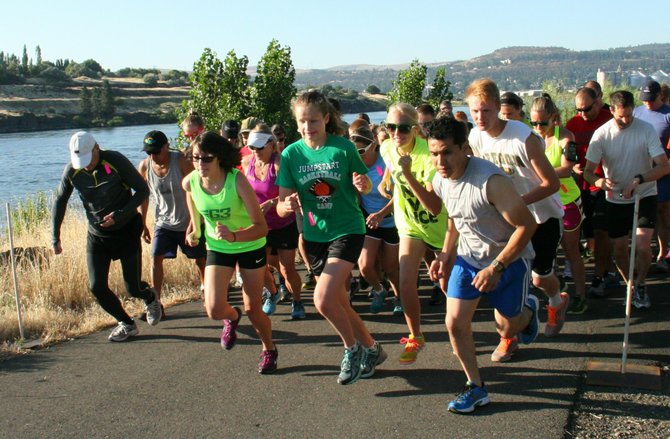 HARRIERS hit the pavement at the start of the 3k, 5k and10k race during Saturday's Fort Dalles Days Run/Walk at Pocket Park on Riverfront Trail in The Dalles. In all, there were 94 participants signed up and those runners provided plenty of solid finishes in this event, with Emily Morin and Chase Snodgrass winning the 5k event. Luis Martinez and Jenna Miller won the 3k run. Scott McMullen/Contributed photo
Stories this photo appears in:

Fort Dalles run raises in excess of $1,000 for Wonderworks
More than 90 running enthusiasts signed up for the annual 3k, 5k and 10k Fort Dalles Days run/walk at a new location at Pocket Park located on the Riverfront Trail in The Dalles.